Although this event did go down the week after the UBC Triathlon, the runners eager to put their legs back to the test with a 5-km run!
Similar to the uphill run results earlier in the week, Jen Moroz proved to us that she's back, and taking her running to the next level.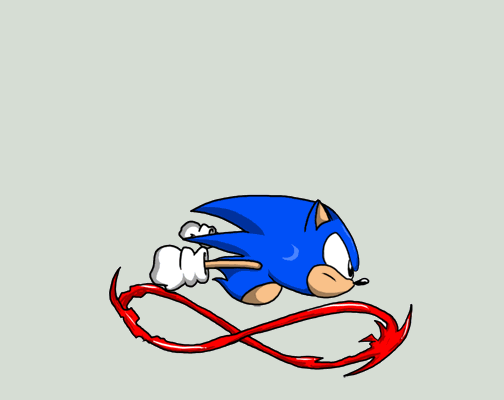 Above: Media representation based on eye-witness account of Jen Moroz at the race
Above: Media representation based on eye-witness account of everyone else at the race, especially those still in pain from UBC Tri Du.
Above: The fascination on everyones face as they finished their last lap to find Jen Moroz not only recovered after her awesome run, but also already helping to time the run and cheer them on.
Important Field Notes:
-Meghan and Maddy took this race on as an epic duo and finished strong!
-on average, the girls whooped the guys times in this race!
-Matt's streak of winning of the Men from the Spring Race Series was blown by Nima and Chris's outstanding performances! Chris took the race win for the men!
-Jenn did in fact finish this race at least a minute faster than everyone else. Yeah. That happened.
-Keith got mixed up and stopped after 4.5 laps... but after seeing Seth and Matt continue running by him, got back up from his stopped position and went for that other lap to finish off the race. Not many of us would get back on track after stopping thinking we had gassed the tank, so I commend this act of honour. Keith's prize will be a mini-cliff protein bar from the tri club cupboard.
The times were as follows:
Men:
Chris H: 19:01
Matt B: 20:15
Seth: 19:50
Keith: 20:15
Jojo: 22:19
Gavin: 21:38
Nima: 19:32
Women:
Meghan: 20:50
Jenn M: 18:10
Maddy: 20:50
Congrats to all who came out, you showed everyone that not even Tri Du can stop ya!
BOOM!
See you at the next Spring Race Series Event!