Who won the Race Series?
First Place Men's ==> MIKE!
First Place Women's ==> LINDSEY
!
Woohoo! Another successful race series, and winners of the Vince Lavallee cup have been dubbed. May there be many more race series events to come!
Thanks to all those who participated, we look forward to seeing you guys out with the club next term.
In case you were wondering, Vince Lavallee is a legend of the Triathlon Club, much like Rocky Balboa in the boxing world or Zelda in "Legend of Zelda". I'd like to thank him for donating an important award to the UBC Tri Club. And a thank you to our sponsors for another awesome term. Without your ongoing support we wouldn't be able to do all the cool stuff we do (but don't worry your support is not being used toward anything like our beer mile).
TO THE BEER MILE! -->!!!!!
What is beer mile?
Running a mile composed of 4 laps, and before each lap a beer must be consumed. Also defined as the greatest Tri Club event of all time!

There was a huge pump up for the race:

Above: Jon the Man-Horse Whisperer and Wrecking Ball Kevin
In case you didn't hear, we were also joined at the track by the quiditch club!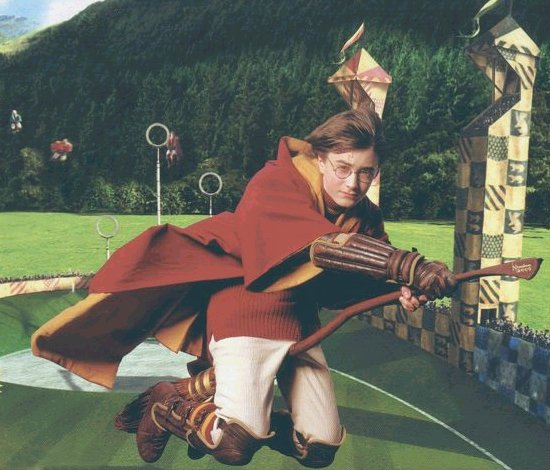 Above: Jon Heinz who decided to grab a broom, flying across those beer mile laps.
Above: There was a pretty big crowd out for the race. No surprise there. The Beer mile kinda… Is a BIG DEAL.
Dan went into the race probably the most motivated, and had been training for weeks, gearing up for the race with a warm-up lap. Jorge had been carb loading though MONTHS ahead of time, eating tons of

German potatoes and Kraft dinner - dinners

. Eric and Katrina decided that they would go for a more moderate strategy of wearing headlamps and bike helmets for the race, little did Eric know (but understandable since he's just getting into the sport) that the aerodynamic value of a helmet for biking does not necessarily transfer for running. BUT somehow, that helmet gave Eric magical powers to take on the race head first (get it? bad joke? because his head was safe with a helmet so he could charge into anything on the race?). Moving on..

But first, check out dese' pics below. Some good looking people below.
Lindsey was the proclaimed underdog going into this event against Jorge. However, I was thoroughly impressed that she not only finished without puking (yes, that is a feat) but that she also may have set a record for best female time. Keith was another big shot who also had a lot of promise going into the race. Keith finished hard, and really did giver! Unfortunately, he was quickly disqualified after the race once it was discovered that he was
juicing
earlier that day. Fortunately, he was reinstated and re-qualified as a racer once we found out that the juicing only pertained to
juicing
oranges to make smoothies earlier that day.
Mmmmmmmmmm smoothies.
One man adorned with a
Movember Stache'
conquered the beer mile with a smile on his face, claiming the moustache would make him faster
THAN EVER BEFORE
. Dylan stepped up to the challenge though and transformed into the beer mile master. You could read his power level from (
beer-able
) miles away.
While, Nick could not join us for the race [as he was racing an important 10km the next morning], he did wield a pizza box above his head to stay dry while cheering everyone on. Another note-able member of the cheering squad was Tia who set-up her iPad as an awesome timer for the race!
In other news:
There was a naked man who ran the race.
Lets take a brief quote from naked dude post-race: " it was so cold, but first place was so close. I could feel it [and I thought I could distract the competition and take first place]"
It was a Bold Strategy. http://www.youtube.com/watch?v=4Ru8DMW-grY

Unfortunately there was no battle of the Bhatlas at this beer mile, which means there will still be yet another epic battle to go down at next terms beer mile!

Now, for the REAL question... Who won beer mile?
Jorge!

Here are the top 3 times from the beer mile:
Jorge 7:55
Brendan 8:26
Tom 8:57
Pretty amazing huh.

Now the even MORE REAL question... Who really won beer mile? The real winners were all those whom remain unnamed who puked during the race and successfully completed their penalty lap, maintaining the pride of ubctc, and anyone who came out on Friday to celebrate the end of another awesome term!

The mile was followed by an epic after party featuring pizza, and good tunez.
Da pizza party was great, er'body loves a good pizza!
Shout out to the quiditch club for joining us for the beer mile! I'm not gonna lie, they're pretty good at drinking, and I'm very stoked they came out.

So now what do we do now that the race series is over?
Sit at the couch and sulk because you don't have anything else to do?
Join a new sport like jousting or synchronized swimming?
Well... how about make a post on the Tri club Facebook wall to find a friend to run with, swim with or cycle with.. Or even ski with!
And if you're not staying active over the break, don't sweat it, you'll get whipped back into shape once you start coming to workouts again in January. ;).
HAPPY HOLIDAYS EVERYBODY!
Congrats on another great season!
Try to stay in shape, come up with some new goals, and most of all, HAVE FUN!
Cheers,
The UBC Triathlon Club Exec