Who bike races uphill on an icy Saturday morning? Tri club members who want the Vince Lavallee cup do.
Who races a 500 m swim when they could be studying for midterms or getting they're project done for work? Tri club members who want the Vince Lavallee cup do.
This is the story of the spring classic race series swim, then bike, and of the unfinished mile.
The swim (500m) involved a pretty intense crowd...
Heather (7:17) and Monica (7:06) had a super intense show down that came down to only an 11 second difference!!!! For the men, Dylan (7:41) took the lead followed by Winston (8:27).
It was reported that Dylan and Monica prepared for the race by eating a thousand grapes. But who really knows...the Real race was in the slow lane...
Janis (10:30) attempted to throw off his opponents by swimming in the slow lane, but Clinton caught onto his secret plan and did the same, and camouflaged in with Seth in the slow lane. Little did Janis know this secret little plan could be blocking his way to the cup. But.. when all hope was lost, Tia decided to throw Seth off course by telling him that it was the aquathon...Seth was followed by Clinton on a lap around the SUB until they both realized that it wasn't really the aquathon. Raymond had decided to take the race by storm and showed the slow lane who was boss.
Nima, Keith, Lise, Matt H, and Lindsey all had very similar times, which led me to believe that they all used to motor boat (really just a raft with a motor that Keith put together cuz he's some engineering wiz or something) to get from end of the pool to end of the pool. Unfortunately, after their first lap via motor boat, they realized that mischief was a foot. Literally, a foot. Claire and Katrina used they're toes (toenails more specifically) to jab holes in the raft. Keith was almost unable to finish the race through his tears after seeing his masterpiece (that obviously couldn't handle 5 triathletes and some toes).
Left: Clinton camoflage'd...Or Keith in tears dragging himself to the finish line. Whichever you prefer.
Eddie apparently made it out to the race and attempted to bike on water but quickly sunk like dunkaroo dunked and smothered in icing.
But to be honest, Eddie I'd come out to help time the event - so he gets a shoutout, along with Tia for making the event possible.
500m Swim Times:
| | | |
| --- | --- | --- |
| | | |
| Monica | | 7:06 |
| Heather | | 7:17 |
| Greta | | 7:41 |
| Dylan | | 7:41 |
| Winston | | 8:27 |
| Lise | | 8:25 |
| Keith | | 8:33 |
| Matt H | | 8:40 |
| Lindsey | | 8:33 |
| Alex G | | 9:54 |
| Nima | | 8:24 |
| Katryna | | 9:59 |
| Claire | | 9:13 |
| Mike M | | 9:08 |
| Liz B | | 11:46 |
| Janis | | 10:30 |
| Clinton | | 12:03 |
| Raymond | | 11:49 |
| Seth | | 13:11 |
| | | |
The uphill bike featured a moustache'd maurader...
Gathered at the bottom of the slope were Matt, Winston, Sherry, Emily, Tom, Dylan, Seth, Winston, Jen M, Lindsey, Keith, Nima, Karina, and Chris Hart. You could say it was a total crew (group of cool people) was there.
Chris hart was equipped with soccer socks and masking tape over his knees to give him a style advantage over his opponents. Unfortunately, style isn't everything when you're racing against Tom and Dylan who've got both style and speed.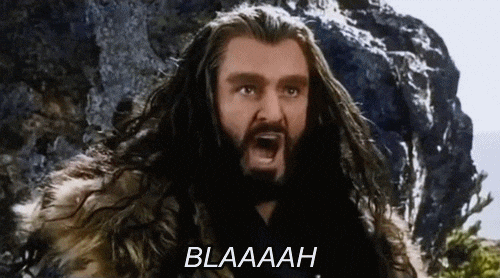 Above: Dylan's reaction to Chris's idea of style equated with speed (in other words, Dylan did not think it was as simple as that style = speed)
Dylan thought that style would be no match for his training. Dylan had been doing secret half-marathons pre-run lately and the like, so he had been training like a champ but the force in Tom was strong and up to the challenge. They both made their way up the mountain...Cue epic music...https://www.youtube.com/watch?v=y3X1ycCg_7k
....Stop epic music...
About halfway up the hill Tom got distracted by a masked marauder. The marauder seemed almost identical to Brendan, but with a giant moustache, driving by the racers, pumping Katy perry on his stereo. Keith, after hearing his training mantra "part of me" and seeing the false Brendan felt motivated to speed up and shot ahead of the competition in front of him, Seth.
https://www.youtube.com/watch?v=uuwfgXD8qV8
Although Dylan may have won the race, Keith did fist bump his way to the finish line.
However, Nima chased right after him and slammed it up the hill like a beast. Reporters on the seen falsely reported seeing a hyper speed chariot flying up the hill, but in reality it was Nima!!! Meanwhile, Winston followed Keith and Seth up the mountain, and his post-marathon legs put up with the pain
There was a duelling sword fight about midway up the hill between Sherry and Emily.
Emily was the first to discard her sword into the nearby bushes in an effort to get more aero and take the lead. Her efforts let her fight her way to the top with her bike instead of a sword, and won the race with Jen M., Sherry, Lindsey, and Katrina just behind.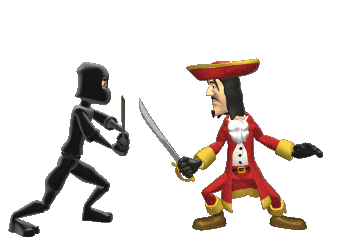 Above: Artistic rendition of sword-fight between Sherry and Emily. At least one of them appears aero...
It has been told that Sherry plans to take the gold from Emily at the Iona 10.2 Km bike... but who knows what will happen... maybe Lindsey, after seeing Canada win gold in ice hockey will strive for GOLD!
What we do know for sure is to expect lots of Rocky Training Montage moments now that the snow is back!
https://www.youtube.com/watch?v=Ywjx3_7hqXc
BIKE TIMES
Men:
Dylan 4:35 Tom 4:40 Matt B 4:26 Seth 4:44 Keith 4:15 Winston 3:57 Nima 3:48 Chris Hart 4:26
Women:
Emily 4:58 Sherry 5:14 Jen M 5:04 Lindsey 5:17 Katrina 6:07
The mile!!!! ...and the greatest track runners of the universe
All the greatest track runners from across Vancouver to meet at UBC track and have a face off against UBC Tri Club members. Unfortunately, the racers got scared and started losing so they decided to kick us out and deny us access to the track to race. UBC Tri Club members were announced victors, but the official mile would have to be moved until sometime in the future....future....future...
Above: Track racers scared from our mightyness.
EVENTS TO COME!
Aquathon - Sunday, March 2
Uphill run - Wednesday, March 5
5 km run - Wednesday, March 12
Iona 10.2 km TT - Saturday, March 15
Don't miss your shot to compete in this years spring classic race events!!!
Woooooooooo!